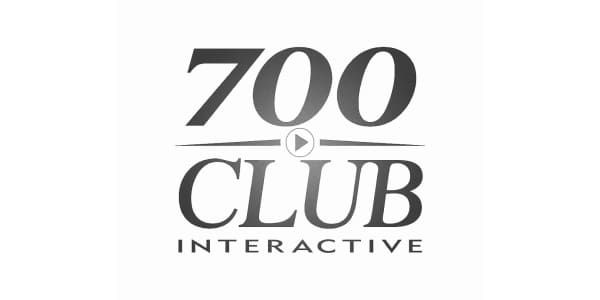 Stories shape us,
They inspire us, They build our faith.
God is writing incredible stories
all around us.
We are here to tell those stories.
God is writing incredible stories
We are here to tell those stories.
WRECKED - Faith in Suffering
How do you live with pain that never goes away? How do you continue to have f...
Life in the Ouachita mountains of Western Arkansas is anything but fancy. Bu...
LYNN - From Extreme Adversity to Extreme Faith
As a child, all Lynn wanted was for things to be easy. Her reality has been t...
ART & FAITH - Reflecting God's Creativity through Art
What do a musician, a potter and a ballerina have in common? They all desire ...
[The "UnRest" film] resonates deeply!  I spent most of my life believing the Lord needed "me" to sacrifice and run myself into the ground in support of others. I was so busy saving my family members I had kept him at a distance. I had no time to "rest" in his presence and "listen" to that which was according to his will not mine. When I hit rock bottom I had no choice but to surrender fully and rest in him. Our relationship continues to deepen and expand. Glory be to God!
Brenda P.
Viewer
As I watch Lynn: From Extreme Adversity to Extreme Faith, I was struck by how God used such diverse people, situations, and hardships to do His work. It inspired me to step out of comfort and in to a journey that may be uncertain to me, but is always certain to God. Thank you StoryPartners, for telling stories that show God's amazing power!
Sheli C.
Viewer
I was so moved by the film "Chloe". What brought me in was the beautiful cinematography but what kept me watching was the authentic raw emotions and realness in the story of the universal struggle we all struggle with… is God still good even when our circumstances are bringing so much pain? I've shared this film with so many others over the years because the story telling just has a way of moving your heart to depths you weren't even aware of. I love everything they create! What a breath of life in the media world!
Scarlett K.
Viewer
As we close out Season 1, we'd like to ask you for your help. Would you join us by doing 2 things: 1. We are currently collecting stories for Season 2. Do you know of a great story that you ...
As we close out Season 1, we'd like to ask you for your help. Would you join ...
We are constantly in front of screens, and if you're like us, we often struggle to find wholesome viewing. We love Story Partners because they run counter to what the world is offering; they share God inspired uplifting stories that move us. We feel blessed to help bring these stories to life by financially supporting to Store Partners!
Jeff and Leslie S.
Donor
We first met Annie and Walt Manis when they were the keynote speakers at Choose Joy, a conference for infertile couples. Seeing their film, Chloe, was such an amazing experience! It was a powerful testimony to God's perfect timing and personal activity in the lives of His children. So when we had the opportunity to support their ministry with Story Partners, we jumped on board! We love being a part of seeing stories of God's faithfulness reaching people through the medium of film. To God be the glory!
Sally W.
Donor
The mission of Story Partners is unique. Walt and Annie have been given a true gift for putting faith stories to film in a way that makes a huge impact for God. We love being part of their support through monthly giving. The inspirational films they produce, which tell stories of God's deeply personal involvement in the lives of individuals are able to potentially reach millions of viewers with messages of hope and assurance. We love having a minor part in this ministry.
Don W.
Donor
Walt and Annie have a unique ability to tell the stories of God's working in people's lives. Those stories encourage and inspire us and we financially support Walt and Annie so others can have the same experience.
Jim and Cheri J.
Donor
I love the Story Partners podcast! Each episode is such a good reminder of the amazing things that God is doing around us all the time.
Ian D.
Podcast Listener
I think this podcast a good way to start putting more faith and trust in God. This podcast series has definitely helped me know I'm not alone in very difficult seasons.
Sophie D.
Podcast Listener
This podcast series is amazing!! I love getting to hear different testimonies sharing how big our God is. This podcast has helped me realize that you can't put God in a box.
Sophie D.
Podcast Listener
As I've listened through the Story Partners podcast season God continues to impress on me his great grace and mercy. He has shown me and helped me to understand that it is impossible to grow spiritually mature if I'm emotionally immature.
Tim S.
Podcast Listener
I was initially surprised by the different format from most podcasts, but found I much prefer story format to the typical interview format. The short and powerful story told in their own words… I was in tears in both the first to [podcast] episodes.
Becky A.
Podcast Listener
Story Partners podcast is the best podcast out there! No awkward interview format, just powerful stories told firsthand by those who lived them.
Anna W.
Podcast Listener
"If you want people to know the truth, tell them. If you want people to love the truth, tell them a story."
Does our content speak to you? Want to share it on your platform? Whether your audience is large or small, our films are available for you to stream or upload to your own platform, for free.